Attention Startup Web Designers & Programmers!
Get The Most Flexible (Over Selling Enabled) Reseller Hosting Plan for Only Rs 300 / $4.8 per domain per year!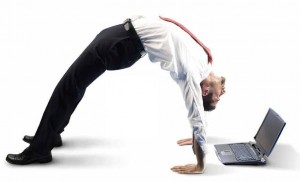 We give you a white labeled WHM (Web Host Manager) control panel from where you can create individual client webhosting accounts. You also have the ability to "oversell" packages! Which means that you can set a much higher disk space and bandwidth allocation for your clients which can be higher than the actual limits of your hosting package with us! You only need to upgrade when you physically consume the allotted resources.
Order NOW! (discount code is embedded in the link, valid until 31 August'16)
(You are ordering 5Gb Space with 50Gb data transfer, unlimited email & MySQL database)
Single Hosting plans are generally sold for Rs 1500/- per year, which means you can easily enjoy a huge 400% markup! It's like BUY 1 GET 4 FREE!

Reseller Plans are available in multiples of 5 domain accounts. For example you can start with:
5 Domains, 5Gb disk space, 50Gb data transfer/month = Rs 1500 / $24 per year
(Price after special 40% recurring "launch discount". Original price Rs 2500 / $40 per year).
Once you use up 5 hosting accounts you can buy another 5 domain addon package for an additional 1500/- per year.
You can upgrade your plan anytime on pro-rata basis! You only pay the difference for balance period. E.g.:
You purchase 5 domain package on 1st Jan 2015. After 6 months say 1st July 2015 you upgrade to 10 domain 10Gb plan. You only pay the pro-rated amount for balance period of 6 months i.e. Rs 750/-! Then on your billing date i.e. 1st Jan 2016 you pay 3000/- per year for 10 domain package. You get complete backend support from us, you support your clients from the front. We will not contact or support your clients directly.
To know more about the other special features and advantages drop an SMS /Whatsapp to Samir on 9323860900 he will call you at your convenient time. You can also place the order online by clicking on the links below: (discount code is embedded in the link, valid until 31 August'16)
| Plan | Space | | Data Transfer | USD (RRP) | INR (RRP) | Order Link |
| --- | --- | --- | --- | --- | --- | --- |
| 5 Domains | 5 Gb | | 50 Gb | 40 24/yr | 2500 1500/yr | Order Now |
| 10 Domains | 10 Gb | | 100 Gb | 80 48/yr | 5000 3000/yr | Order Now |
| 15 Domains | 15 Gb | | 150 Gb | 120 72/yr | 7500 4500/yr | Order Now |
| 20 Domains | 20 Gb | | 200 Gb | 160 96/yr | 10000 6000/yr | Order Now |
| 25 Domains | 25 Gb | | 250 Gb | 200 120/yr | 12500 7500/yr | Order Now |
| 30 Domains | 30 Gb | | 300 Gb | 240 144/yr | 15000 9000/yr | Order Now |
| 35 Domains | 35 Gb | | 350 Gb | 280 168/yr | 17500 10500/yr | Order Now |
(You will get unlimited email accounts & MySQL database)